The best noise protection
Acoustic attenuators for industry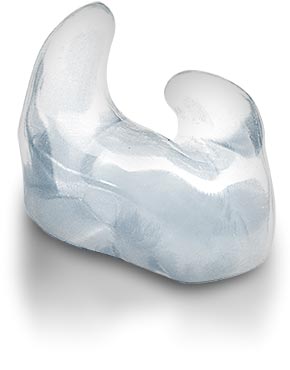 Ear protectors designed for the industrial sector
Aphonour hearing protectors have been designed for the protection of workers in the industrial sector.
These acoustic attenuators meet multiple requirements which make them ideal for prolonged use at work.
They protect from noise without isolating, acting above all on harmful frequencies and letting low frequencies filter through; this avoids the sense of isolation from the external environment, allowing you to work in maximum safety.
Aphonour ear protectors are practical to handle and simple to apply, hygienic and easy to wash.
These characteristics make daily use easy and comfortable, facilitating correct and continuous use by workers.



Personal and anatomical
Made on the imprint of the ear, it responds to the personal needs of the operator who immediately understands the real noise attenuation, comfort and the corresponding business investment.

Safe and high-performance
It protects without isolating, allowing the operator to work in maximum safety, free to hear alarm warnings or danger signals, experiencing their working environment with serenity.

Hygienic and hypoallergenic
Made of methyl methacrylate, hypoallergenic and non-toxic material; cleans with simple soap and water.

Economic
The extremely advantageous price allows companies to amortize the expense as early as the second year.

Certificate
Certified according to current regulations (UNI – EN 352:2 | EU Regulation 2016/425).

Ecological
Aphonour definitively frees companies from their daily dependence on common disposable caps, allowing simpler management while respecting the environment.